The question I kept coming back to when building the shop is how can I keep the feel continuous? I didn't want the shop to look like Pottery Barn or West Elm; but, I did want it to work as well if not better than their interface. The first step was creating the Shop page which is flat collage comprised of both images I procured and images I photographed at their estate.
Once a visitor selects a shopping category, they are brought to a more traditional interface that shows all of the products within that area of the store. I did all of the photography with an assistant to make the images consistent and clean for easy browsing.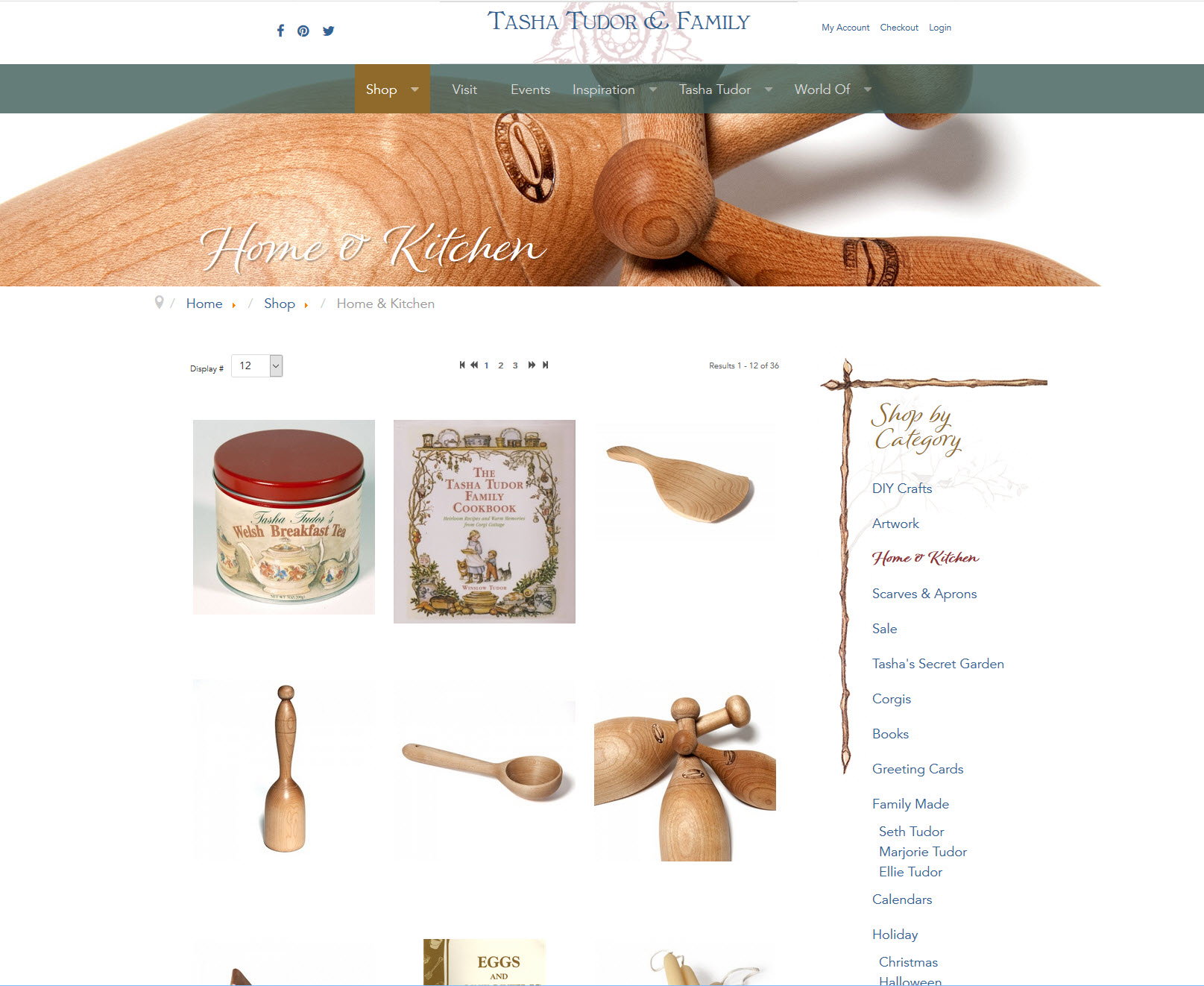 The checkout process supports international purchases and a variety of payment methods. Products do have "variations" like season, color, and size, as well as three price points: retail, wholesale, and cost, further complicating the build. Wholesale buyers are a special class of customers who can see and receive this price when they log in. End to end, the customer experience was considered, including the follow-up emails, invoicing and package labels.